Holiday Flavors and Apparel Drop
---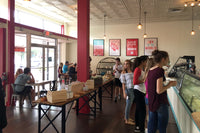 Wondermade Sanford
Visit our flagship store in person at our historic downtown Sanford location, just North of Orlando.
Visit our store
About Wondermade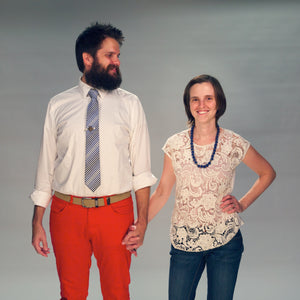 Wondermade started with a gift
Days before Christmas 2011, Wondermade co-founder Nathan Clark was stuck without a gift for his wife. Thanks to a well timed piece on NPR about the benefits of eating candy (really!) he stumbled onto the idea to give his wife, Jenn, a candy thermometer and a recipe for marshmallows.
They were a hit and that first batch of marshmallows turned out pretty… wonderful. Soon after that first batch they started Wondermade and began delivering handcrafted treats all the world over. A few years and a million marshmallows later, they launched their own lines of hot chocolates and ice creams.
You can find out what makes Wondermade tick in Nathan's TED Talk, Love and Marshmallows. Or if you're curious why Wondermade's been featured in hundreds and hundreds of magazine articles, TV spots or web features you can order a box of marshmallows and find out for yourself.